Mr. B. Baldy
Houston, Texas, USA



Can you tell us about the time you have started working for JK Smit Diamond Tools?
" I started working for J.K. Smit & Sons Inc. as a young boy, around 1968, as my father was a manufactures representative for the company covering the state of Texas.
Initially I would reset single point diamond dressers, but after graduating from high school I would assist my father in actively selling the JK Smit products, learning the art of sales."

And did you manage to successfully grow into sales?
"I did. In 1971 I was ready to take over all sales outside of the region of Houston."
" The first concrete diamond blades we sold did not work at all!"
Do you have any memories of this period working for us?
" My memories of JK Smit Diamond tools in this period are fond.
Not only do I remember that at the time I took over sales from my father, Walt Graver was the president of J.K. Smit & Sons Inc. who was under the lead of Sheila Smit, the wife of Piet Smit.
I also remember Eddy Olivieri, the factory manager of the plant in Murray hill, New Jersey and him being a great wealth of knowledge."
 How about our products?
"I was there when the "Blue Dragon" line was released and the first concrete diamond blades we then sold did not work at all!
The management sent a few engineers down to Texas, who concluded that the concrete we use in the South is much harder than the concrete they use up North.
They quickly adjusted the products to also be efficient in our harder concrete.
It took a few trial and errors before they managed to get the right product, but they sure did it!" Mr. Baldy says smiling.
For how long did you stay active for JK Smit Diamond Tools?
" Unfortunately, J.K. Smit & Sons Inc. (the New York factory and office of JK Smit Diamond Tools, red.) got sold in the seventies. We were all sad about this move. It has been a great adventure."

" I did stay active in the Diamond Tool industry myself.
In fact, I still sell and even manufacture single point diamond tools together with my daughter, who now works with me.
I use the old JK Smit catalog as a reference until this very day"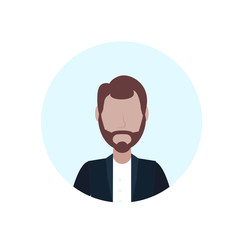 Mr. S. Price
Mochdre, Colwyn Bay, North Wales

What do you remember of your time working with JK Smit Diamond tools?
"I started working for JK Smit & Sons ltd. in 1966. The 8 people on this picture were all my direct colleagues in the factory of Colwyn Bay, North Wales.
I got transferred in 1991 to JK Smit's Drilling Tools ltd. and produced drilling tools with a diameter of 46 mm until 26 inch there."


"I knew Mr. Jopy Smit, both sons Pete and Michael. I worked with Pete a lot on the drilling side. We used to go to Aberdeen where we had a coring division and to Toulon, another manufacturing unit."
" I can confidently say that this was the best job ever "
I remember the company receiving the "Queens award to industry" from Queen Elizabeth II.
The award was presented by Lord Snowden (the late husband of the sister of Queen Elizabeth II, red.)
We all had to stay behind until the visit ended, after which we were given the opportunity to shake hands with him.
I was only an apprentice at the time, so no need to say that I was quite impressed!"
It was a great time. I still watch the movie "Operation Amsterdam"(a movie inspired by the adventure of young Jan Smit, saving Amsterdam's stock of diamonds in WWII, red.) every now and then, when it shows on television.
I can confidently say that this was the best job ever. I have spent many happy years at this company."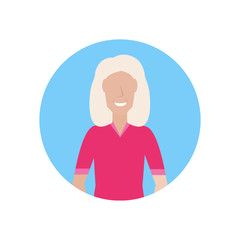 Ms. Jones
Mochdre, Colwyn Bay, North Wales

Can you share some of the memories you have of working for JK Smit Diamond Tools?

" I worked at the J.K. Smit & Sons Ltd. factory at Colwyn bay from 1973 until 1978 as a Dispatch Office Supervisor. It was a great place to work. We have received so many gifts.

I remember Mr. Smit coming to the office to give the whole team a jubilee commemorative coin and a brass 1888 commemorative ashtray in a beautiful box."
"The Smit family is truly a great family"

I also was personally given two red bound books: 'Make Your Own Decision' & ' Harmony of Mind & Heart', great read, historical autobiographical events.

I treasure all of these gifts still.
I keep beautiful memories of a truly great family and colleagues."

 Interested in becoming part of our team? Find our current vacancies here.
Comments
Mr. Edwards
I worked with S. Price from 1985 - 1993. And I agree, best job ever.
Mr. Williams
I worked for this Wonderful Company in circa 1968🙂 Great payers, a great place to work and lovely, wonderful people